Psychoanalytic and Shamanic
The Third Ear is Dr. Cohen's 18-year-old, referral based Psychoanalytic, Shamanic psychology practice, licensed in California and Florida.  The practice name refers to a book by psychoanalyst Theodore Reik, MD, that exposits listening in a way that transcends biology and foments understanding and change creation from multiple levels and in multiple spheres.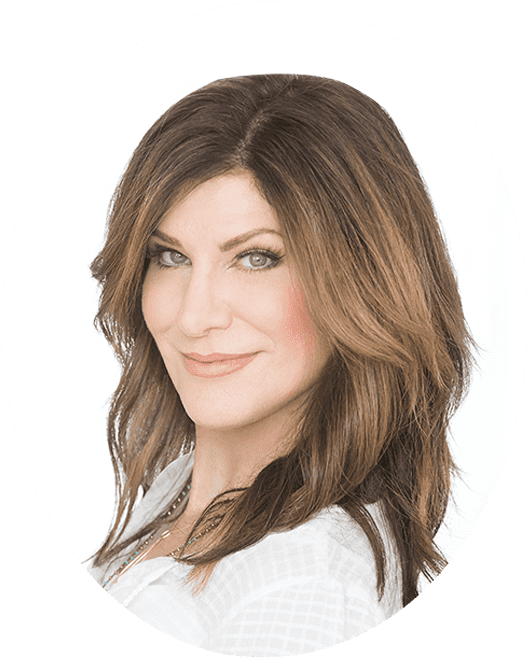 Dr. Cohen completed her Doctorate plus a 1-year Post-doc in Psychoanalytic Study at Nova Southeastern University in Fort Lauderdale, Florida in 1999 and her Shamanic study through the Four Winds Institute in 2007.   Both the Psychoanalytic and Shamanic teacher lineages have imprinted her conceptualization and treatment of patients. She completed her B.A. in American Studies at Tulane University in New Orleans, including junior year abroad at University of Paris IV - La Sorbonne, during which she also engaged in a formal international dissident rights mission. She worked in politics as a writer in both the public and private sectors of Washington, DC directly after college.  Lastly, she served as managing editor of the American Psychological Association's quarterly journal: Psychotherapy:  Theory, Research, Practice and Training.
She brings a wide lens to her practice focus on the Depressive and Anxiety Disorders, Trauma, Grief, and Couples Therapy as well as her sub-specialty of Therapy with Professional Athletes (Tennis and Equine Sports: Hunter-Jumper).  The practice now offers Entheogenic Therapies including Ketamine-Assisted Psychotherapy to address treatment-resistant depression and other conditions calling for profound and immediate psychological effect.

Dr. Cohen's is a unique amalgam of theoretical modalities that fosters liberation from unsatisfying patterns of living and expands an individual's capacity to love, work and create.  She frequently sees people with complex symptom constellations and dynamics that have resulted in prior treatment failures.  Committed to the betterment of all people, she also works with those seeking expansion absent a DSM-V diagnosis.
According to Dr. Cohen, therapy at its best is the birthplace of emerging truth. Colleagues have dubbed her "Dr. Emmis," referring to this abiding tenet, translated from Yiddish.  They point to the limbic resonance of her communication style and her evocative language use that is neuro-biologically felt, as well as cognitively/cortically understood.  Dr. Cohen explains that interpretations that are "felt" are how talk therapy rewires the brain and thus unfurls new behavior.  Patients routinely describe feeling safe or  "held," despite her incisive style.   Her office contains shamanic totems of the Peruvian Inka lineage – serpent, jaguar, hummingbird and condor.  Teens call it the "Swank-uary" suggesting its energetic invitation to that which is becoming.
When biological support is indicated, Dr. Cohen refers to an expert Psychopharmacologist/ Board Certified Psychiatrist whose goal is to help make a person more truly themselves.  This physician is ideally undeterred by complex symptomatology, seeks elegant solutions to presenting problems and effectively serves as treatment team connector.  This team often includes Primary Care, Neurology, Gynecology, Rheumatology, Sports Medicine, Nutrition, rTMS, ECT, Dissociative Infusion Therapy (Ketamine), Equine Therapy, Acupuncture, Meditation and varied other energy work.  Once a person allows medication to reshape a mental state, therapy becomes partly about exploring a biological new identity, even if temporary.
Psychoanalytic Therapy rewires the brain.  Developed by Freud at the turn of the century, it birthed an ever-refining body of knowledge that remains the foundation for treatment of the most intractable mental conditions. Modern Psychoanalytic Therapy considers the person's history, personality, temperament, and biology. It takes a studied look at early experience to discern Attachment Patterns that are a template for relationships across the lifespan that affect human biology, relational capacity and ways of being over the course of a life.  In her work with couples she looks at patterns each brings to interactions with a goal of turning the intrapsychic experiences of each into an interpersonal dynamic.
Dr. Cohen believes a sitting meditation practice to be an important adjunct to talk therapy in that it increases knowledge of patterns and layers of thought. The inward attention and focus is considered an example of genuine self-care, as it invites the type of silence that yields clarity and can support the creative or performative space.   Further, the practice seems to ease the way for "flashes of illumination" to make their way to the actionable realm. 
Her work with combat veterans and second-generation survivors of genocide led her to confront the effects of protracted trauma on the human psyche and seek alternatives to traditional therapy and medication. Shamanic theory and practice, the oldest medicine- offered another lens through which to countenance and treat trauma.  Shamanism understands that an unspeakably bad event can cause a person to cordon off that event in their psyche, and with it- take leave of a part of themselves. They refer to the constellations of PTSD as Soul Loss.  The Shamanic perspective considers an individual's relationship to their community and cosmos, as well as to the Self. It considers diagnoses as states of imbalance derived from disconnection from self, community, the natural world, and ultimately the spiritual world.  Shamanic theory also reminds that thoughts are things:  energy before it takes physical form.  Thus, energy medicine can be preventive as well.  Asked to define Shaman, Dr. Cohen elects: "She who sees in the Dark.  And remembers that everything is alive, interactional and reciprocal."
Her 20+ year meditation and Shamanic practice versed her in the practical utility of the altered state and prepared her to employ emerging entheogenic technologies in the psychotherapeutic space, including Ketamine-Assisted Psychotherapy (KAP) to facilitate rapid transformation from Depression, Trauma, and other intractable conditions.  The practice has seen KAP elicit powerful and immediate effects on thought and perception.  Acting on the glutamate receptors involved in emotional learning, it produces biological effects that enhance neural plasticity and synaptogenesis. The suggestibility of the mind during the altered state is harnessed in the therapy session as a resource for breaking destructive patterns of thought and proposing new perspectives in their place.   For conditions that affect body, mind and spirit, KAP offers a layered therapeutic potential, affecting change in multiple spheres simultaneously. People marvel at the depth, power and utility of this experience.
Dr. Cohen firmly believes that each individual mind holds the knowledge to solve its presenting problem.  And that often, upon presentation, it lies just beyond their ability to access.  The Analytic Shamanic Psychotherapist is a guide to accessing these solutions and is a steward of the person's becoming.  
Photo Credit: NateJensen@inn8creative and Jovis Aloor